Pelican Inn & Suites - Cambria
35.57457

,

-121.1127
169US$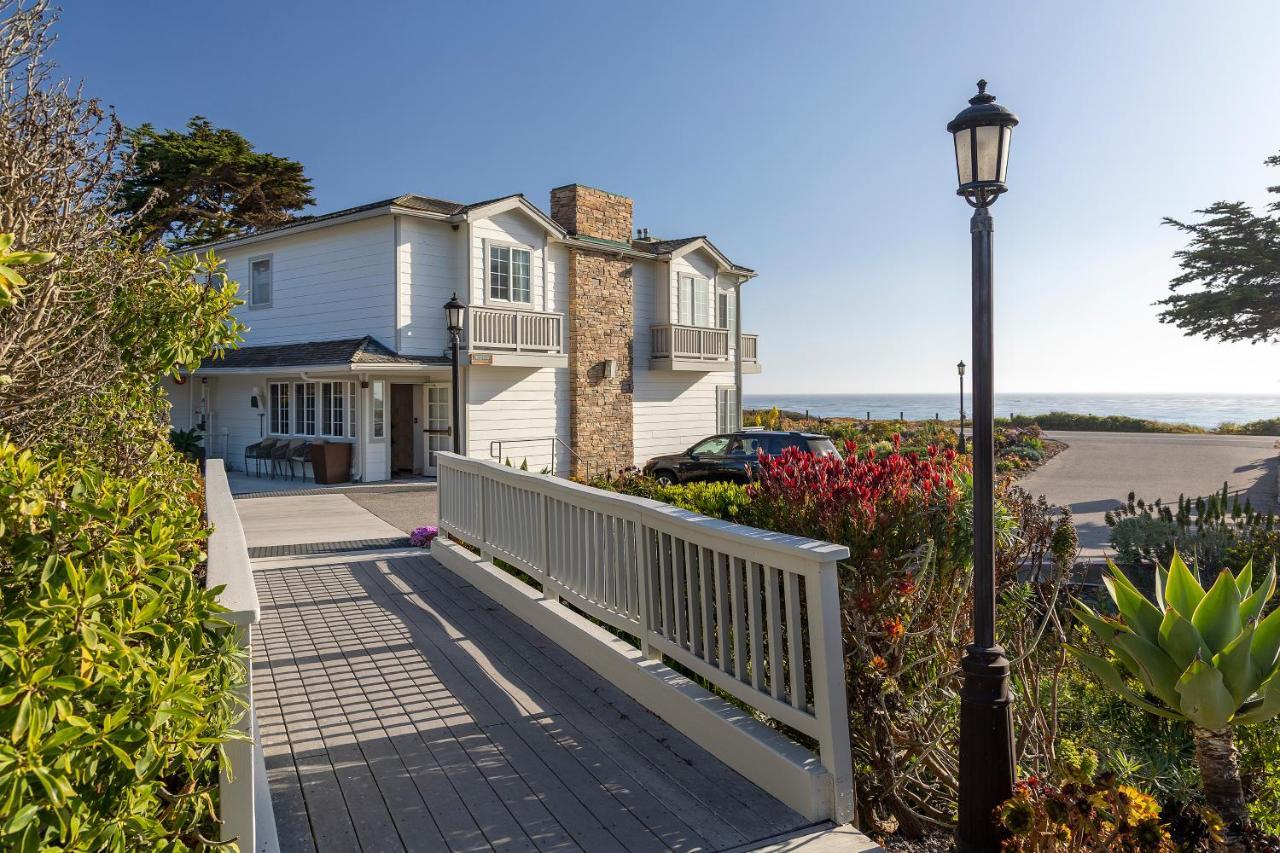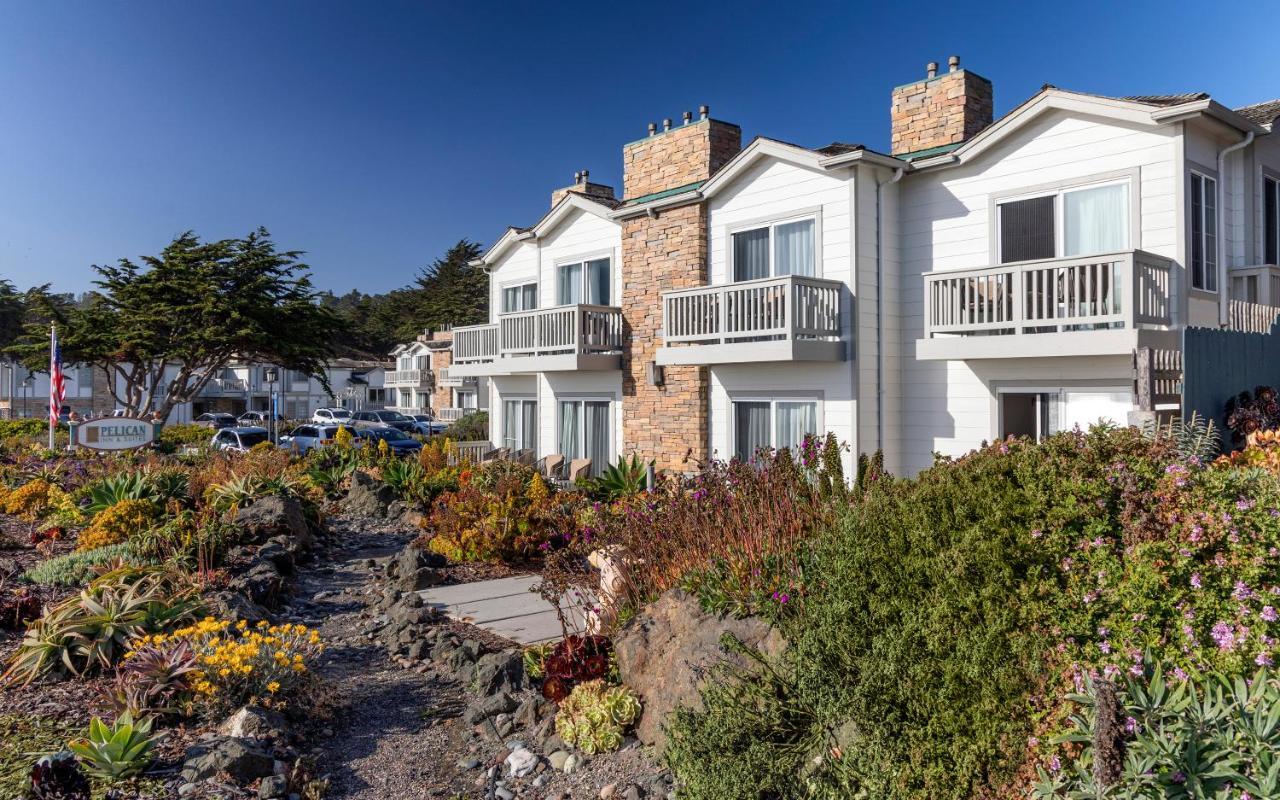 Address
6316 Moonstone Beach Dr
,
Cambria
,
California
,
United States
,
93428
, California
Overview
The 4-star Pelican Inn & Suites is an lovely accommodation in Cambria that comes with free self-parking and a heated swimming pool. This oceanfront hotel offers a view over the Pacific Ocean.
Location
Guests may find Bluff Trail within a 10-minute ride from this hotel, while Cambria Nursery and Florist is within 2.1 miles away. The beach is merely 400 feet away. This accommodation is situated not too far from the 30-acre Moonstone Beach Park.
15 bus station is located 5 minutes away from Pelican Inn & Suites on foot.
Rooms
Some units at this property are fitted with an extra bed and central heating, and such self-catering options as a coffee machine. Some guestrooms offer a welcoming decor and views of the ocean. Some rooms have private bathrooms with a bath and showers.
Eat & Drink
A buffet breakfast, provided in this inn, includes eggs, fresh fruits and pastries.
A continental breakfast is served and charges are applicable. 
Leisure & Business
Guests can choose from hiking and fishing services to cheer themselves up. A spa salon will surely help you switch off. The hotel also provides a meeting room and a 24/7 business center for those arriving on business.
Internet
Wireless internet is available in the entire hotel for free.
Guest Parking
Public parking is possible on site for free.
Number of rooms:   49.
Facilities
Most popular facilities
Swimming pool
Outdoor swimming pool
Heated swimming pool
Spa and relaxation
Jacuzzi
Spa & wellness center
General
Wi-Fi
Parking
Baggage storage
24-hour services
Swimming pool
Spa and relaxation
TV
Meeting facilities
Services
Housekeeping
Wake up service
Business
Business center
Fax/Photocopying
Spa & Leisure
Heated swimming pool
Outdoor swimming pool
Beach access
Garden area
Spa & wellness center
Jacuzzi
Room view
City view
Ocean view
Pool view
Landscape view
Partial View
Media
Flat-screen TV
Telephone
AM/FM alarm clock
Good to know
Check-in
from 16:00-23:59
FREE
Check-out
until 11 am
FREE
Children & extra beds
There are no cribs provided in a room. 
Pets
Pets are allowed on request.
Rooms and availability

Bed options:

Max:

2 persons
Partial View

Coffee machine

Heating

Fireplace

Bathtub

Bed options:

Max:

3 persons
Partial View

Coffee machine

Heating

Fireplace

Bathtub

Bed options:

Max:

4 persons
Partial View

Coffee machine

Heating

Fireplace

Bathtub
Location
6316 Moonstone Beach Dr
,
Cambria
,
California
,
United States
,
93428
, California
City landmarks
Nearby
Restaurants
Park
Hearst San Simeon State Park
1.8 mi
Beach
Leffingwell Landing
1.2 mi
836 Main St
Riccardo Spizzamiglio Artist Studio Gallery
4200 ft
Moonstone Beach Boardwalk
3100 ft
614 Main St
Tula Yoga, Fitness & Retreats
4200 ft
Park
Leffingwell Landing State Park
3800 ft
Lighthouse
Piedras Blancas Light House Lens
4200 ft
Library
Cambria Public Library
4200 ft
766 Main St
Teresa Belle Gallery
4200 ft
783 Main St
Mission Gallery Fine Art
4200 ft
Park
Fiscalini Ranch Preserve
1.7 mi
1000 Main St
Veterans Memorial Hall
1.2 mi
Church
Santa Rosa Catholic Church
1.6 mi
San Simeon Creek Road
San Simeon State Park
1.8 mi
Church
The Old Santa Rosa Creek Chapel
1.9 mi
1602 Main St
Santa Rosa Creek Trail East
1.6 mi
1601 Main St
Patricia Griffin Ceramics
1.6 mi
Museum
Cambria Historical Museum
2.1 mi
Center St. and Hesperian Lane
Greenspace Creekside Reserve
2.1 mi
2801 Eton Rd
Cambria Nursery and Florist
2.1 mi
Park
Moonstone Beach Park
700 ft
Restaurant
Sea Chest Restaurant
600 ft
Restaurant
Moonstone Beach Drive
800 ft
Getting around
Airports
San Luis Obispo County Regional

(SBP)
40.7 mi
Santa Maria Public

(SMX)
72.2 mi
You can book a shuttle, once your reservation is complete.
Reviews
missing

We enjoyed the lovely environment and the nice and clean room. The stuff was friendly and we had a good breakfast in the morning.It is a very nice place to stay!

missing

We loved the Pelican Inn for their very friendly staff! The location was wonderful...we drove up to see the elephant seal. The room was wonderful. Great breakfast in the morning and wine & cheese at night.

missing

Excellent stay, room 415 has a fireplace (most rooms do I believe) great breakfast something for everyone. View of the sea from our room, comfortable bed. Recommend for that romantic quiet get-away. P&m, Ireland.

missing

Great location with beautiful room. Breakfast is out of this world and the evening wine and dessert time is wonderful. Open the window of your room and you can hear the waves crashing on the beach just across the road that fronts the inn. The boardwalk offers fantastic views of seals, otters, and surf. Totally great experience.

missing

The room was well designed with a comfortable sitting area with fireplace and a large bathroom. The bed was large and firm. I would highly recommend this Inn for its ambience, comfort and value.

missing

It was a wonderful getaway and we would definately return!

Mattress was too soft.

missing

Very friendly, helpful people. Good food. Great view. Nice clean rooms.

Jacuzzi is in a weird place.

missing

It was a very quant place, very clean, very friendly. Would stay there again. The breakfast they provide was very good,

missing

Room was well set, spacious. We didnt have a view, but were only sleeping one night, so ok. We used the jacuzzi, secluded in the parking lot, but nice to have after a hard day of driving! Very nice breakfast, the salsa fenomenal.

missing

The staff and location was great.

Didn't like the construction going on Saturday afternoon. Came back to the room to relax for a bit and had non-stop hammering for 2 hours.

missing

On the beach - can hear the surf from he room. Balcony with chairs is great for chilling out and watchng the ocean. Room was large with nice sitting area. Gas fireplace was an excellent touch. Beach is good for walking and observing tide pools. Guests should bring jackets or sweaters - air is cool even in July.

I suppose one has to pay for the proximity to the beach. Hotel has no restaurant, though there are some within walking distance. Free breakfast was OK but nothing unusual. Road is between hotel and beach but traffic is light and it was not a problem.

missing

Cozy

No AT&T signal in my iPhone 4 in most of hotel places and around it. If you need to be 24x7 reachable and it is an AT&T customer, don't stay in Cambria, sleep in a larger city with stronger cell phone antennas.

missing

Loved the room and the view was spectacular! It was quiet and quaint and it was very relaxing.

I just have one suggestion, the bathroom was very large with plenty of extra space and the towels were stacked on the counter really cutting down on the counter space, not only that but it would be nice to have two towels for each person.....there were just 3 towels. I would like to see a rack in the open space for those towels and blow dryer storage, then it would be perfect!

missing

I really loved the room as well as the breakfast. My favorite part was the evening dessert/cheese and wine tasting.

The pillows were very uncomfortable.

missing

We were give a fantastic room, 215 I guess, it was just huge. So comfortable, with fireplace and everything. Also the afternoon complimentary wine/snacks was just great. Location is fantastic, 30 seconds from the beach and 10 minutes from Hearst Castle. A great experience!
FAQ
What landmarks can I find in vicinity of Pelican Inn & Suites?
Staying in Pelican Inn & Suites, you shouldn't miss Cambria's main landmarks such as Cambria Historical Museum (2 miles), Cambria Center For The Arts (2.1 miles) as well as Artifacts Gallery accessible with a 5-minute drive.
Is there parking at the charming Pelican Inn & Suites?
Yes, the charming Pelican Inn & Suites features parking lot available onsite.
Can I have breakfast at Pelican Inn & Suites Cambria?
Yes, guests can enjoy buffet breakfast provided by Pelican Inn & Suites Cambria.
What time is check-in and check-out at Pelican Inn & Suites?
Guests of Pelican Inn & Suites can check in from 4 PM to 11.59 PM and check out from 11 AM.
How much does it cost to stay at the Cambria hotel?
The price for a room in the Cambria hotel starts at $127.
What payment methods are available in the Cambria inn?
At the Cambria inn you can pay using American Express, Visa and Mastercard.
Which amenities are included in the rooms of Pelican Inn & Suites Cambria?
Each room at Pelican Inn & Suites Cambria offers a flat-screen TV with satellite channels, some units feature private bathrooms along with a shower.
Is free internet provided in Pelican Inn & Suites?
Yes, Pelican Inn & Suites provides WiFi throughout the property free.
What is the cancellation policy in Pelican Inn & Suites?
Pelican Inn & Suites provides free cancellation.
Does the hotel offer facilities for business travelers?
The hotel conveniently features a work desk and a xerox as well as a 24-hour business center and a meeting room on-site.
What spa facilities does Pelican Inn & Suites offer?
Spa facilities in Pelican Inn & Suites include a Jacuzzi and an outdoor swimming pool.
Is there a swimming pool in Pelican Inn & Suites Cambria?
Yes, Pelican Inn & Suites Cambria features a heated swimming pool.